How To Reduce Your Telecom Costs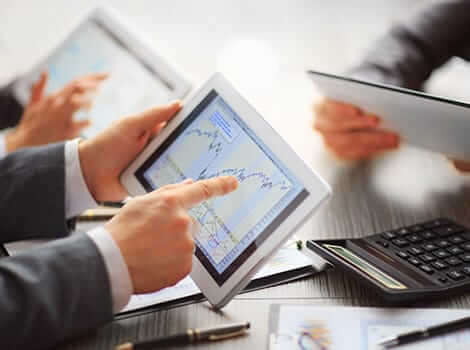 Telecom expenses can rack up very quickly. Oftentimes, companies struggle to understand their telecom bills each month. To make matters worse, some carriers will trap people into paying additional fees for unnecessary services. Fortunately, there are many MSP's that will prevent these expenses from growing.
As technology evolves, the cost of telecom software continues to rise. Fortunately, many MSP's practice methods to eliminate outrageous telecom spending. Certain methods are enacted to help companies cut costs with their telecommunications. The most practical methods of telecom expense management can help companies save substantial amounts.
These three tactics are the most cost-effective procedures to follow:
Negotiations with your Provider:
Negotiations are important parts of a telecom expense management (TEM) program. Don't be afraid to present your telecom vendor with a challenge. Give them a quote from a rival vendor. If the competitor proposes a cheaper solution, then challenge your current provider to beat their offer. At the very least, they should be able to match the cost-point for their services. As a result, this should reduce your technology expenses.
Keeping your Equipment Optimized:
Today's age is full of technical innovations with technology constantly evolving day by day. When you purchase a telecom system, you should have the ability to perform any necessary upgrades with ease. It's wise to keep your equipment optimized with updates to avoid any future costly repairs and replacement services. An optimized system leads to optimal savings and helps you preserve the lifespan of your system for many years to come.
Budgeting for Necessary Services Only:
There's nothing worse than wasting your money. Why pay for something that you don't need? If you're cautious about your budget, then you should run a telecom audit to monitor your expenses. It's smart to run telecom expense management audits every month to ensure your investment is essential. This will reveal what your monthly telecom expenses include and will determine if you are being charged correctly. Examine every invoice and prioritize your most important services to eliminate unnecessary costs.
Help Your Company Save a Fortune with Allnet
Allnet Air is a leading telecom expense management company. With more than 35 years of industry-leading experience, Allnet Air has grown into one of the nation's best-managed service providers. We help streamline the success of organizations with customized mobility plans.
Over the years, Allnet specialists have cultivated trusted relationships with hundreds of businesses across the nation. As an FCC licensed company, we grew into one of the nation's fastest growing companies. In just 2 short years, our operation grew from 2 people into an enterprise with more than 1,800 specialists. Allnet Air continues that tradition with industry leading wireless optimizations.
Contact us if you need a new telecom service. We promise to deliver a cost-effective solution every time. Give us a call at (847) 457-9543 to set up a free expense management audit.